Discover more from Adventures in Bead Embroidery
Etsy artist with a focus on all things beads, dogs, beading, beaded dog jewelry, pet portraits and beadwork art. Since 2001.
Sprouting New Adventures
Hiking, Beading, and Boosting the Immune System
Anyone else experiencing 'COVID fatigue', or is it just me? One month ago, I really needed a break from my apartment and the nightly fireworks in my neighborhood. So, my companion and I drove up to the White Mountain National Forest in New Hampshire for a long weekend. We had a wonderful time hiking, swimming, and riding the Cog Railway to the top of Mt. Washington. It was absolutely glorious. I hadn't been up there in 15 years - I had forgotten how beautiful it was. One of the things that struck me the most was the contrast between the colors of the mountains and the shadows of the clouds as they moved across the sky.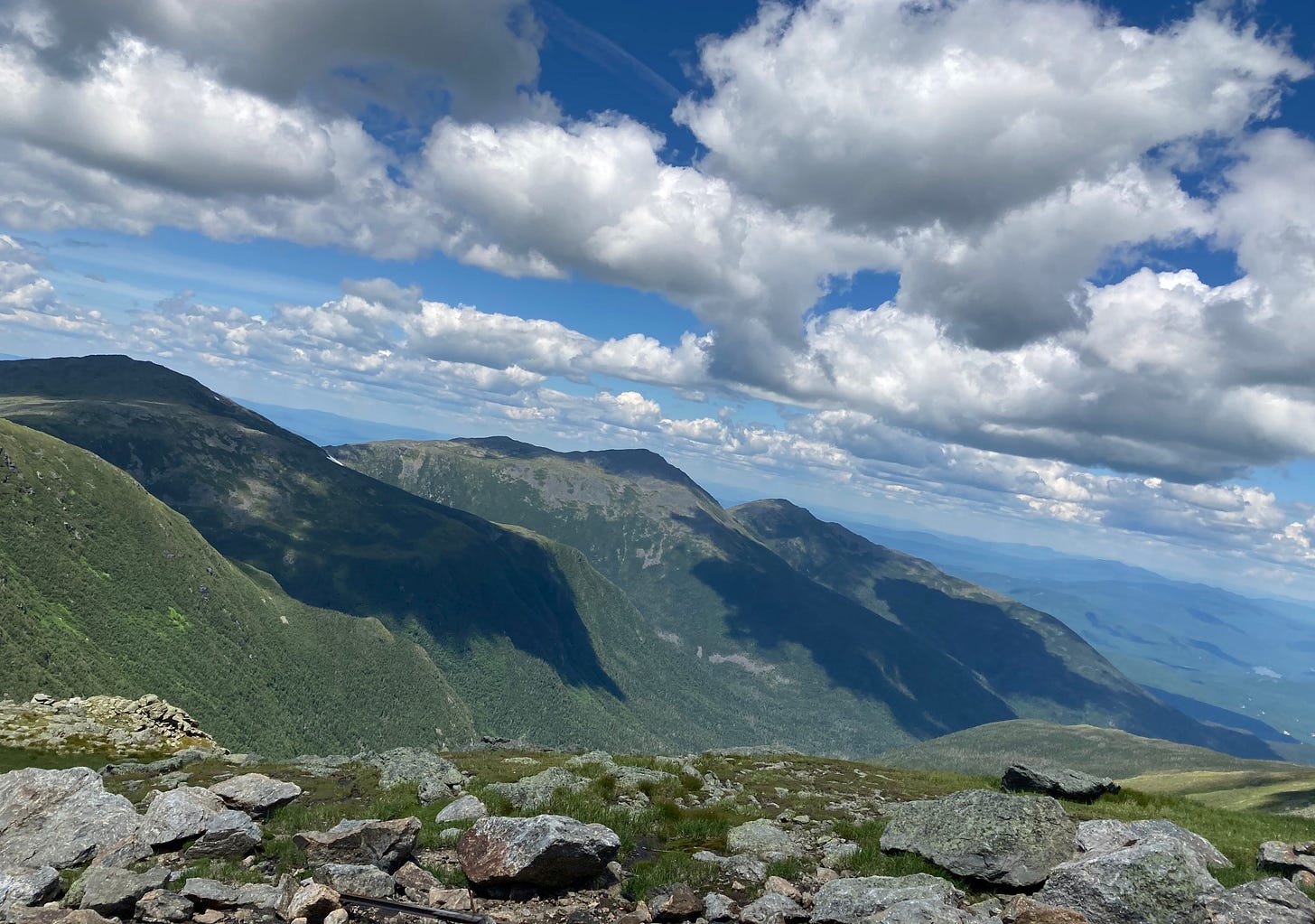 I had recently just started hiking last year when I visited Acadia National Park, and really enjoyed it. (My very first real hike was Beehive Trail!) So, our trip to NH included hiking some of the trails off of the Kancamagus Highway, then to Mt. Cranmore and Black Cap Mountain. And last but not least, we actually hiked to the top of Cathedral Ledge from Echo Lake. Quite the workout, but rewarding nonetheless! I think hiking is becoming one of my favorite activities!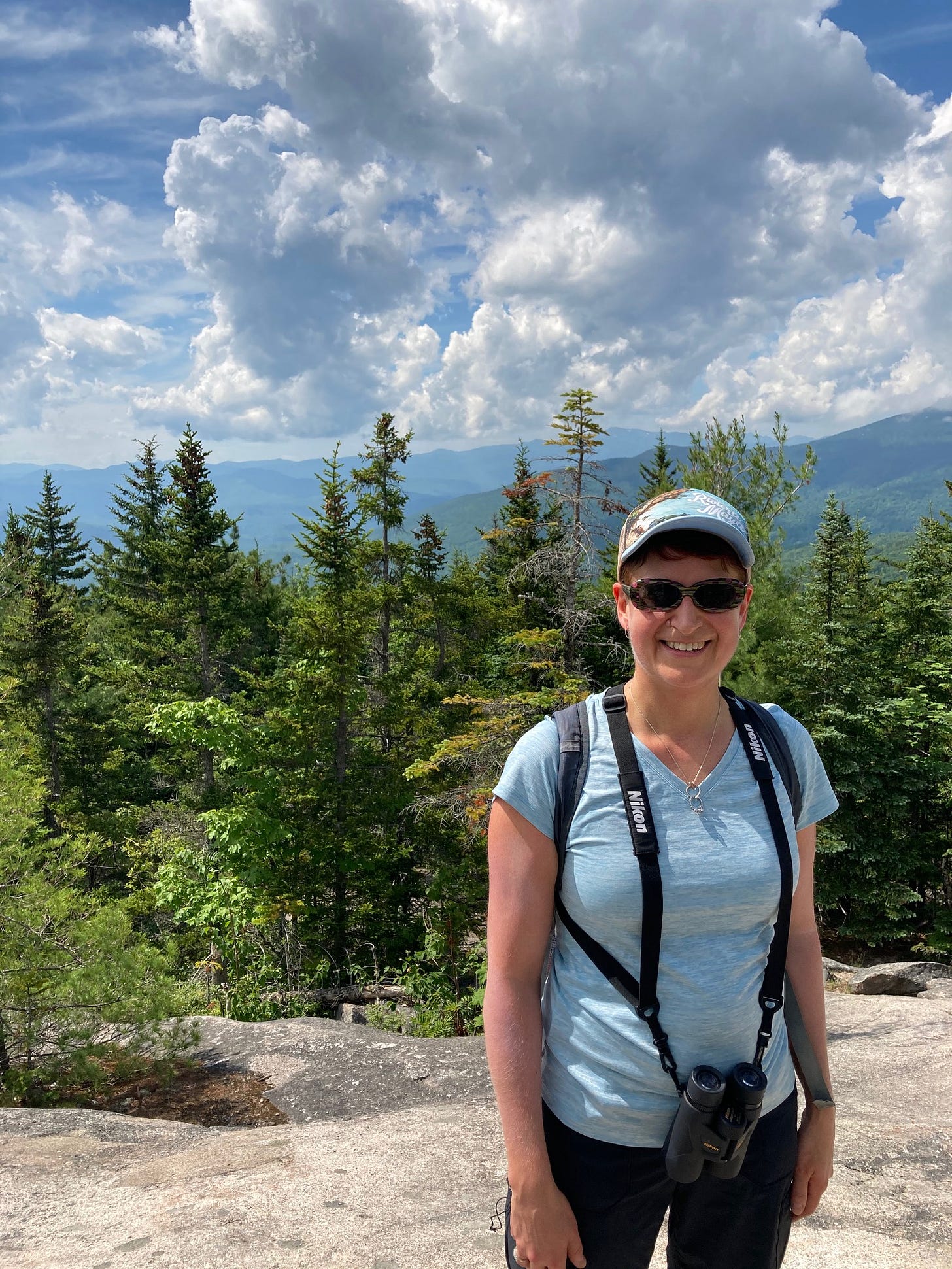 When I returned from NH, I spent quite a bit of time writing a new beading pattern. I am excited to announce that my Bichon Frise bead embroidery pattern is now available for sale on Gumroad & Etsy. This beaded Bichon pin w/ pink crystal flower is also available for sale. I do plan on writing another pattern, as soon as I finish building my new website…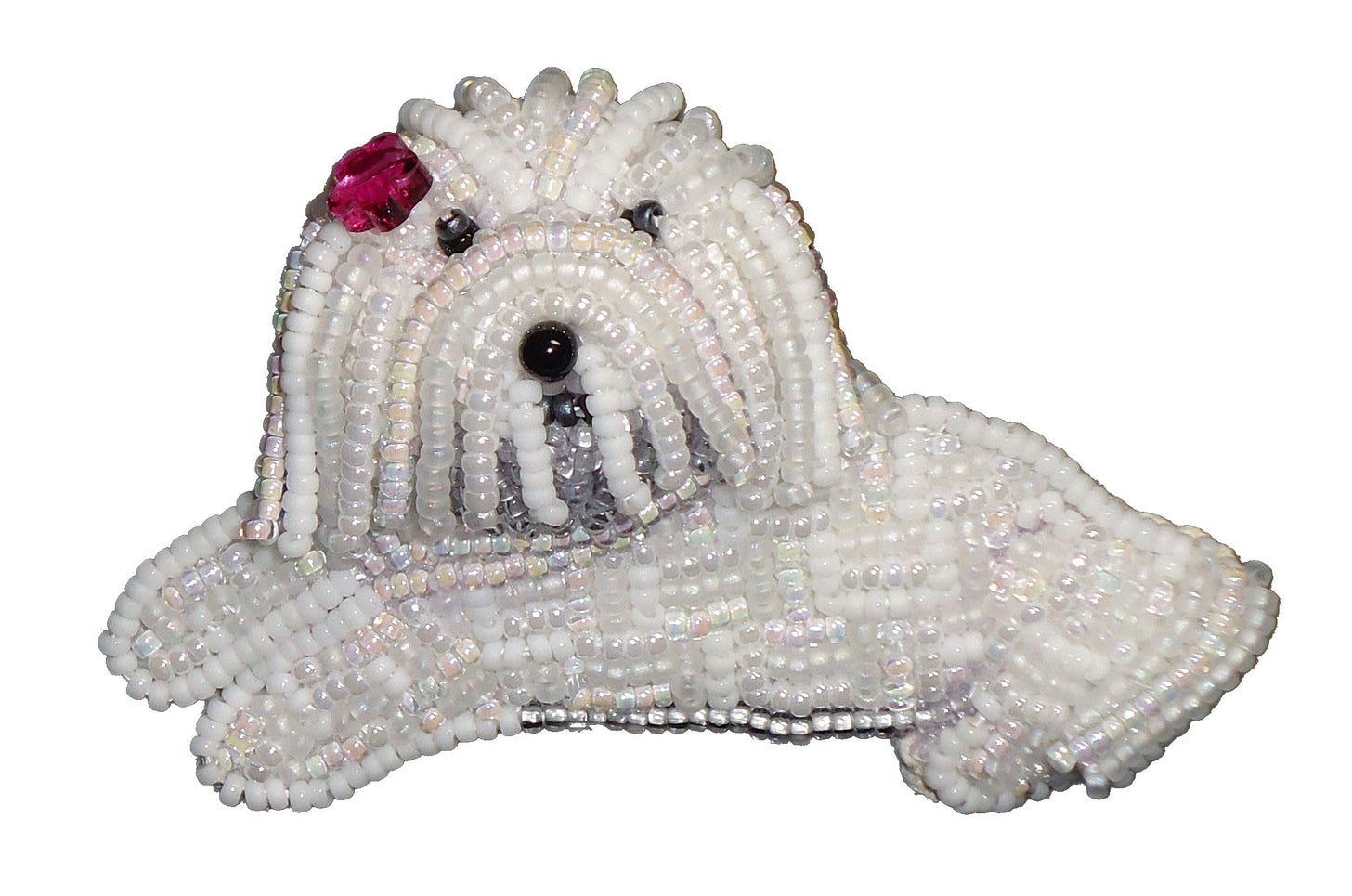 In addition to beading, writing, and photo editing, I have been focused on my own personal health. I am always interested in learning about new ways to boost my immune system. One food that will do this effectively are broccoli sprouts. Recently, I listened to a Rich Roll podcast all about sprouts and felt inspired to try growing my own. I found that it is super easy! All you have to do is soak the seeds in a Mason jar with a screen lid, then rinse them twice a day until they are ready to harvest.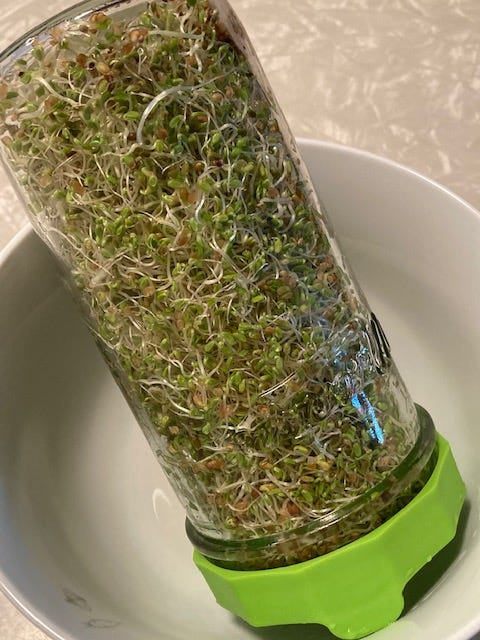 I have been addicted to broccoli sprouts for awhile, but I was tired of always having to get them at the supermarket. Now, I can grow a LOT of them in my own kitchen for pennies! Where there are sprouts, there is hope! Be kind and bead on, my friends!
♥ Diana