Who love Pugs? My beaded Pug pins have recently become one of my best sellers on Etsy! My latest one is all black. I used 15/o charlotte seed beads for sparkle, as well as steel gray for contrast. How does he look?
Now, this item is available in either black or fawn color. Please specify color when ordering HERE. For those who may be interesting in making your own beaded Pug pin, I am in the middle of writing the pattern & instructions, so please stay tuned:)
I have also finished making another baby pink beaded poodle pin. I started beading this miniature poodle at last week's bead embroidery workshop. I used bubblegum pink 8/o seed beads, as well as ceylon white Delicas.
Here's how it looks as a pendant! Adorable, right? ;) Please click the pics to view more photos on Etsy:)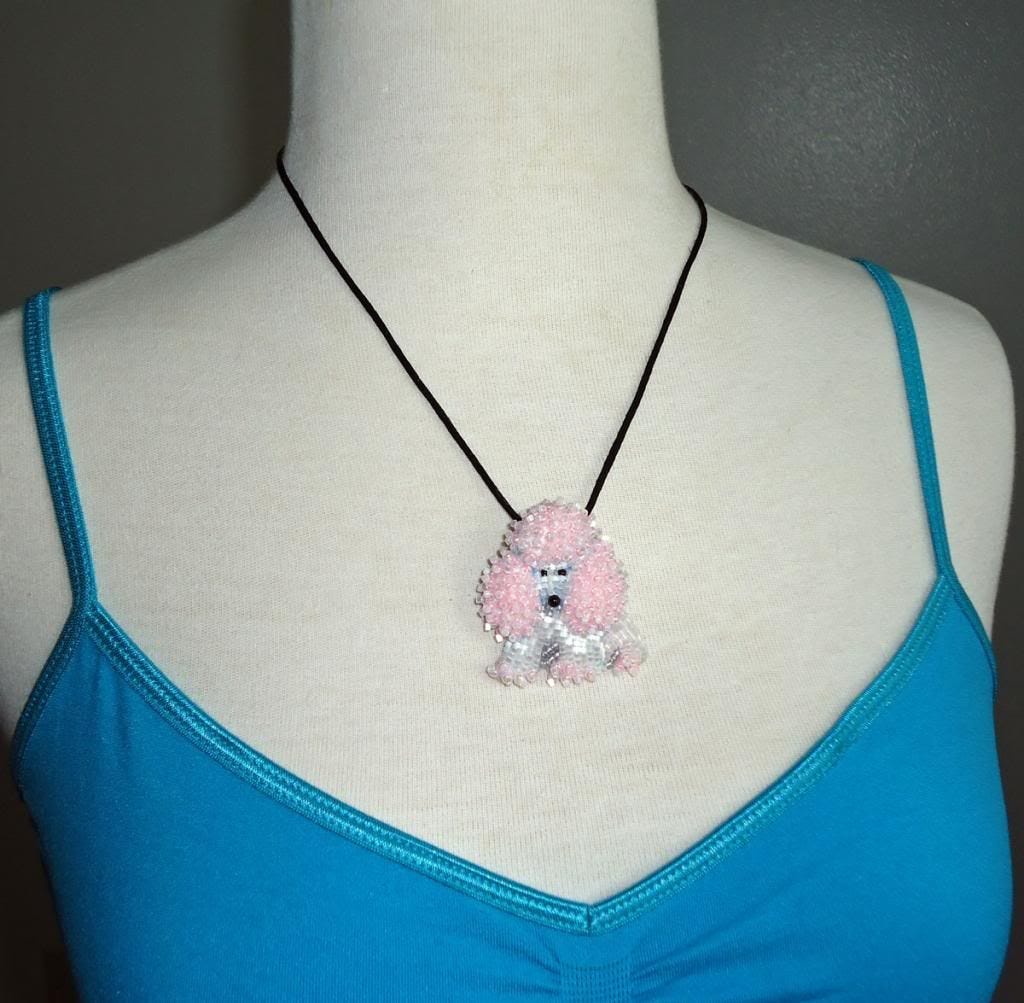 Also, if you'd like to check out the latest progress of my semi-beaded Peterbilt semi truck, check out my Facebook page. I will post an update on this blog soon. That's the news for now. Thank you for your interest in my beadwork!