Discover more from Adventures in Bead Embroidery
Etsy artist with a focus on all things beads, dogs, beading, beaded dog jewelry, pet portraits and beadwork art. Since 2001.
Lost in the Berkshires
Havanese, Mushrooms, & the Thunderbolt Ski Trail
Recently, I received an Etsy order for a beaded Havanese pin. With permission, I share with you this photo of Swiffer, a corded Havanese! Isn't she adorable?!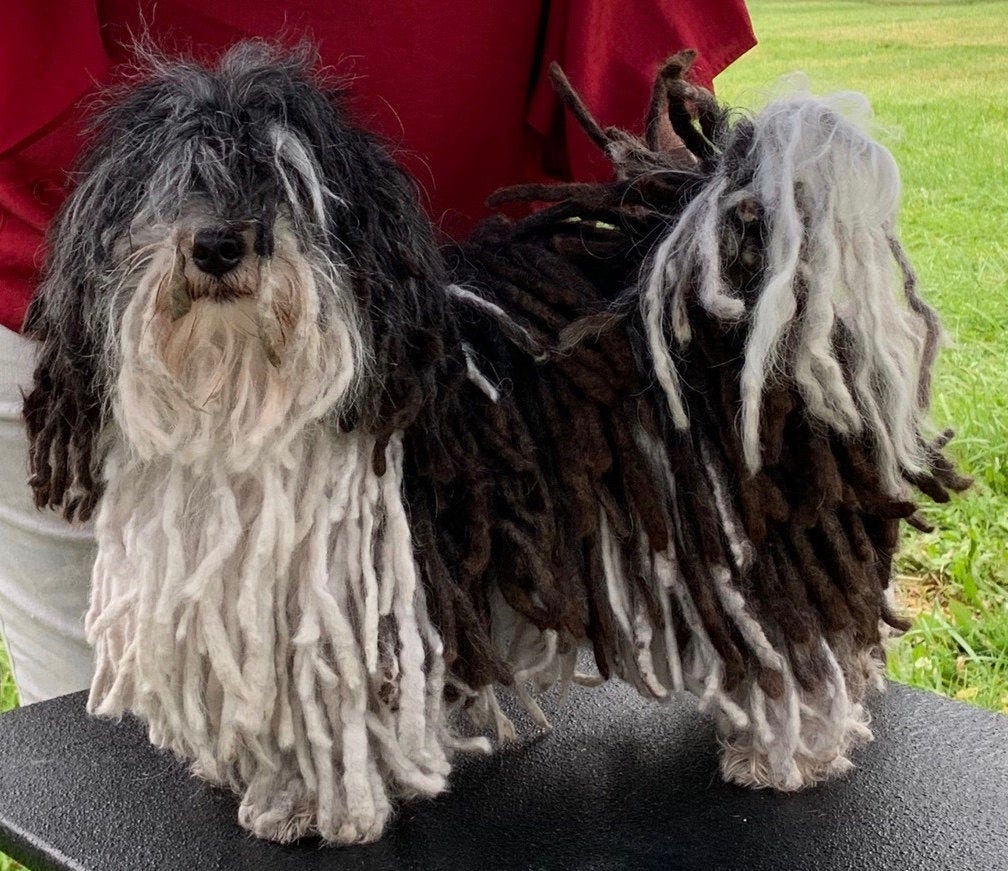 Do you think this pin I created looks just like her? You can view more of my beaded dog pins at my new & improved website..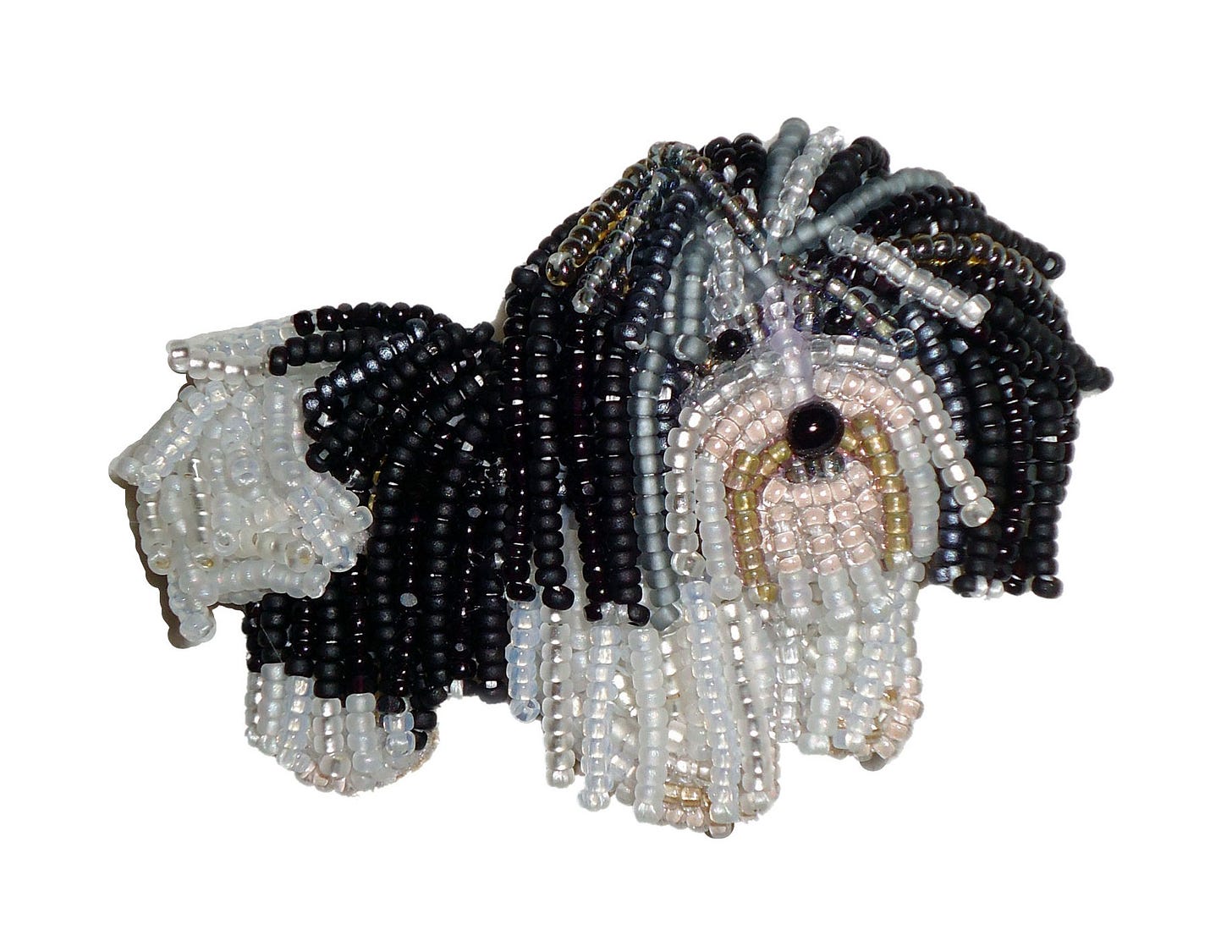 Shortly after I finished this piece, my companion and I left for a hiking trip to Western Massachusetts. It was my first time visiting the Berkshires. We were shopping at Wild Oats when a local told us about a trail where we were unlikely to encounter any other humans. So the next morning, we drove to the Broad Brook Trail in Vermont. We spent about 2 hours hiking along the brook. We spotted all kinds of interesting wildlife, as well as a Cedar Waxwing, and so many different types of mushrooms! The most impressive fungi we discovered was a Hemlock Varnish Shelf mushroom (according to the Seek app).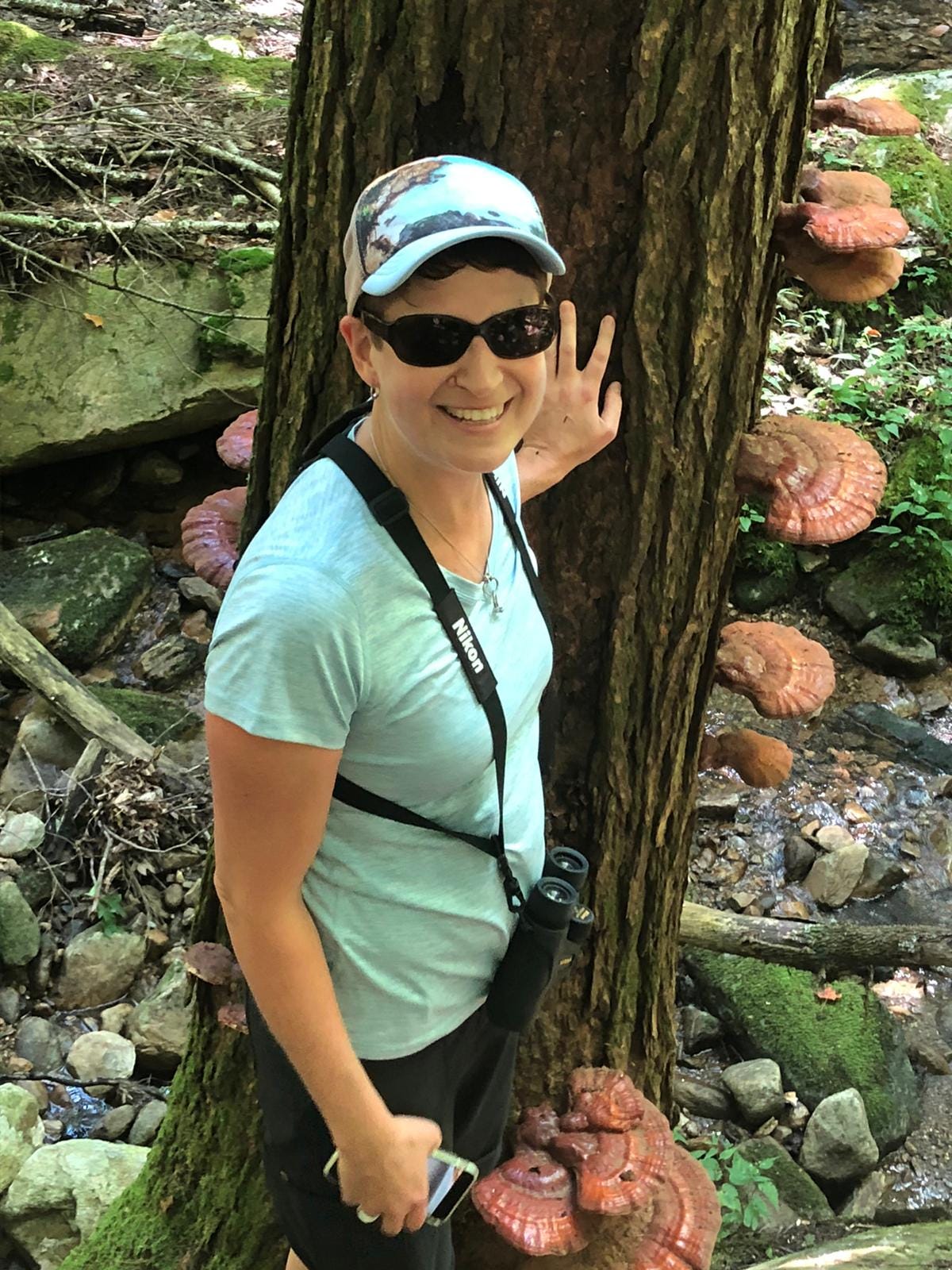 From there, we were following the (barely marked) Agawon Trail when one other hiker magically appeared to help us locate the trail markers. If it weren't for him, we may not have continued! We hiked the Agawon connector until we reached the Dome Trail and continued up to the 2748' summit. Halfway down the mountain, there are some old trails that cross each other, and we ended up on the wrong trail. Of course I didn't realize it for some time.. Nevertheless, we headed back the way we came until we rediscovered the Dome Trail and continued our way out of the woods.
The next day, we hiked to the top of Mt. Greylock, the tallest mountain in MA at 3491'. Luckily it was a cool overcast day. I am pretty sure we hiked the most difficult paths to get to the summit: Bellows Pipe Trail -> Moonwart Trail -> David's Pass -> Thunderbolt Ski Trail. I thought David's Pass was pretty steep, and the Thunderbolt Ski Trail was not for the faint of heart! We were freezing at the summit, but we were rewarded on the more moderate Gould Trail on the way down. It was an unforgettable day!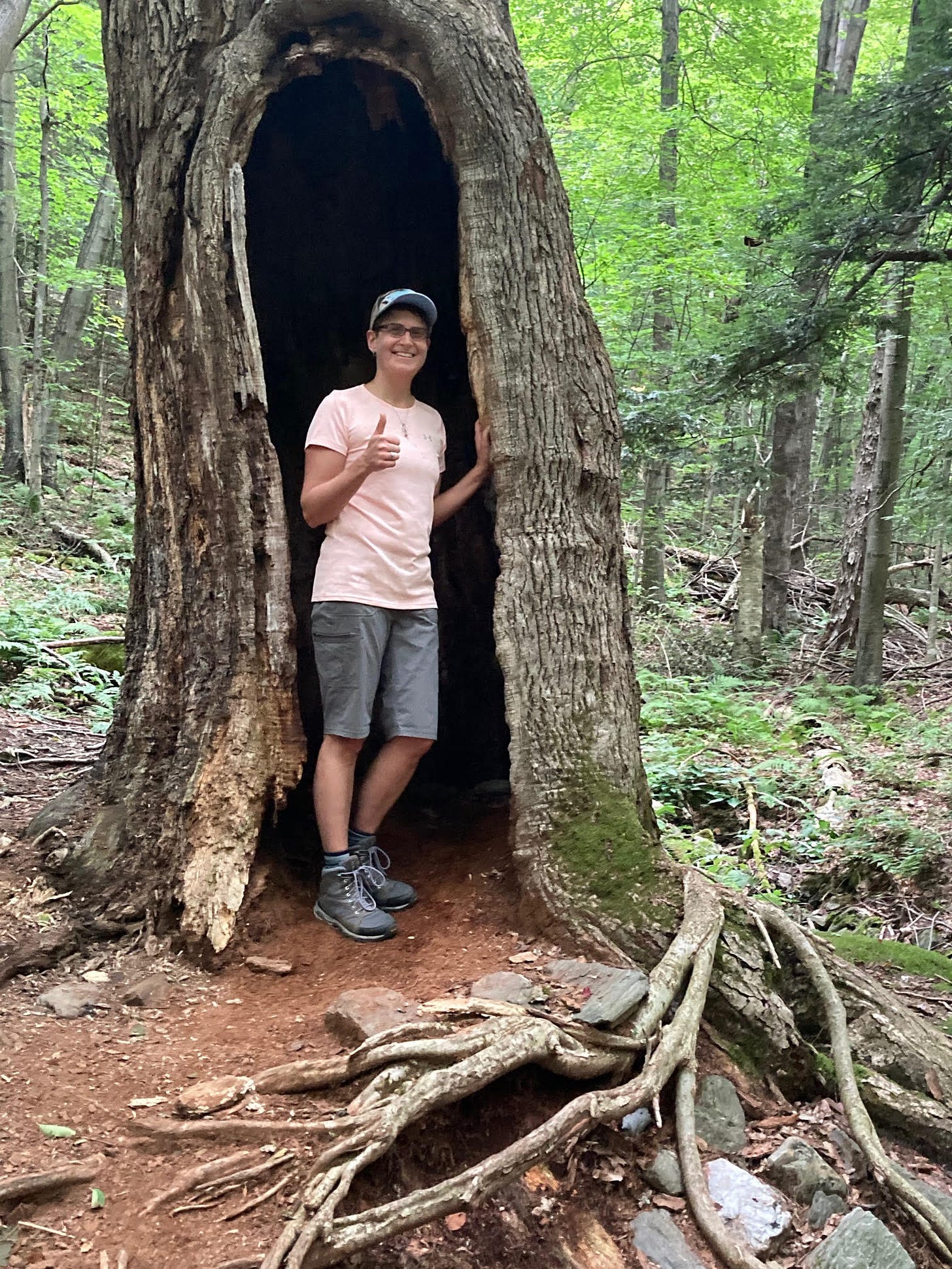 One thing this trip taught me- it's all about the journey… and I should probably invest in a pair of trekking poles! That's the news for now, until my next adventure!
♥ Diana