A Trek Above the Rest
The Crawford Path, New Beading Kit, and a Purple Pomeranian
Its hard to believe that summer is finally winding down. But I wasn't going to let it slip by without one more adventure.. So, on Labor Day weekend, my companion and I headed north once again. This time, we went hiking along the 200-year old Crawford Path in the White Mountains in New Hampshire. This is the oldest continuously used and maintained hiking trail in the country. It traverses across much of the Presidential Range until it reaches Mt. Washington summit.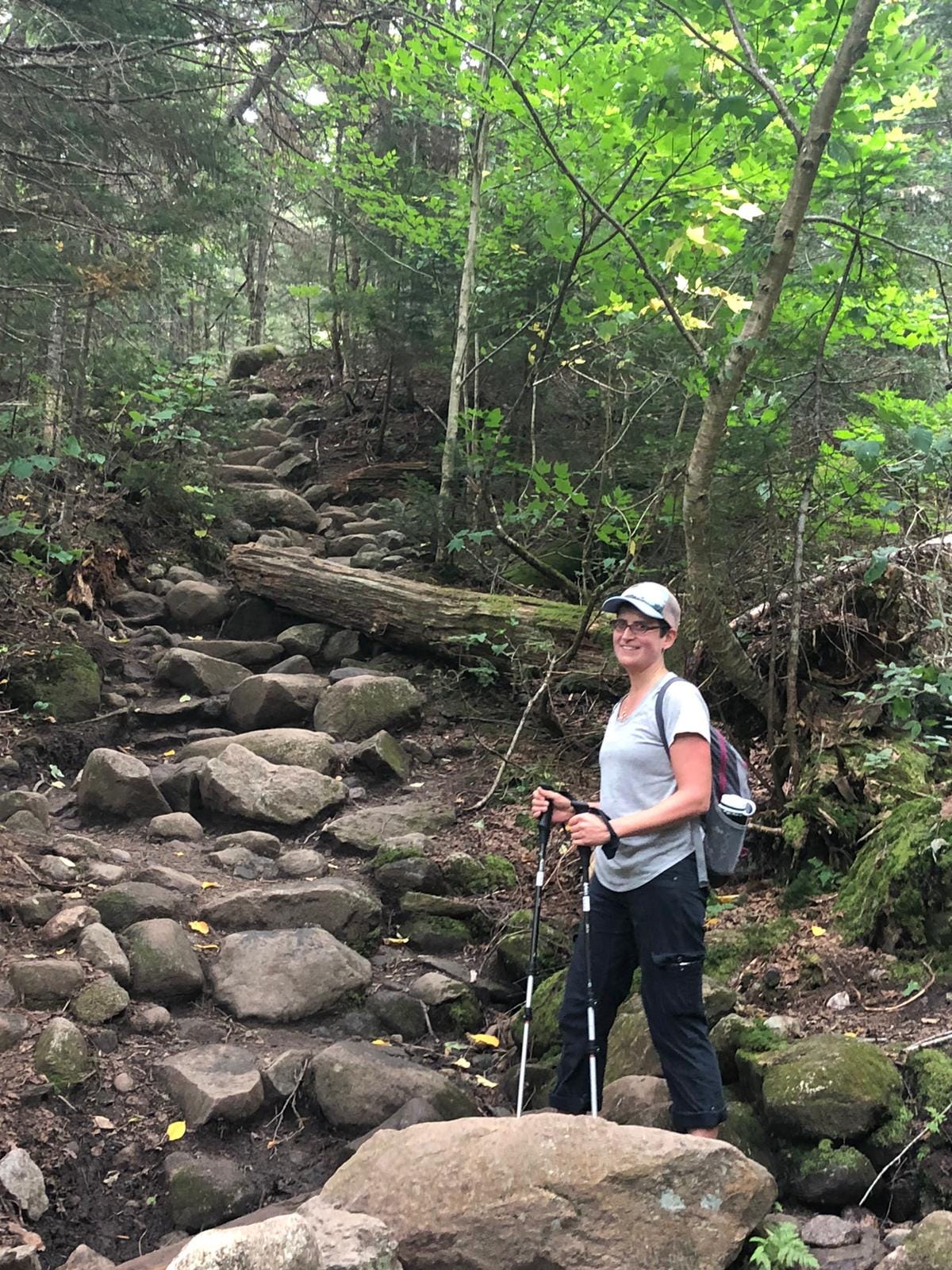 For a region that is known to have the '"World's Worst Weather", we were very lucky - it was the perfect day with no rain in the forecast at all. We started at 9:30am along the Crawford Connector and headed up the Crawford Path until we discovered Gibbs Falls. Then, we continued onward and upward (most of the path looked like the above) for about 3hrs. until we reached the summit of Mt. Pierce (4312'). Our first 4000-footer! It was so beautiful, peaceful, and glorious! Photos cannot do this justice.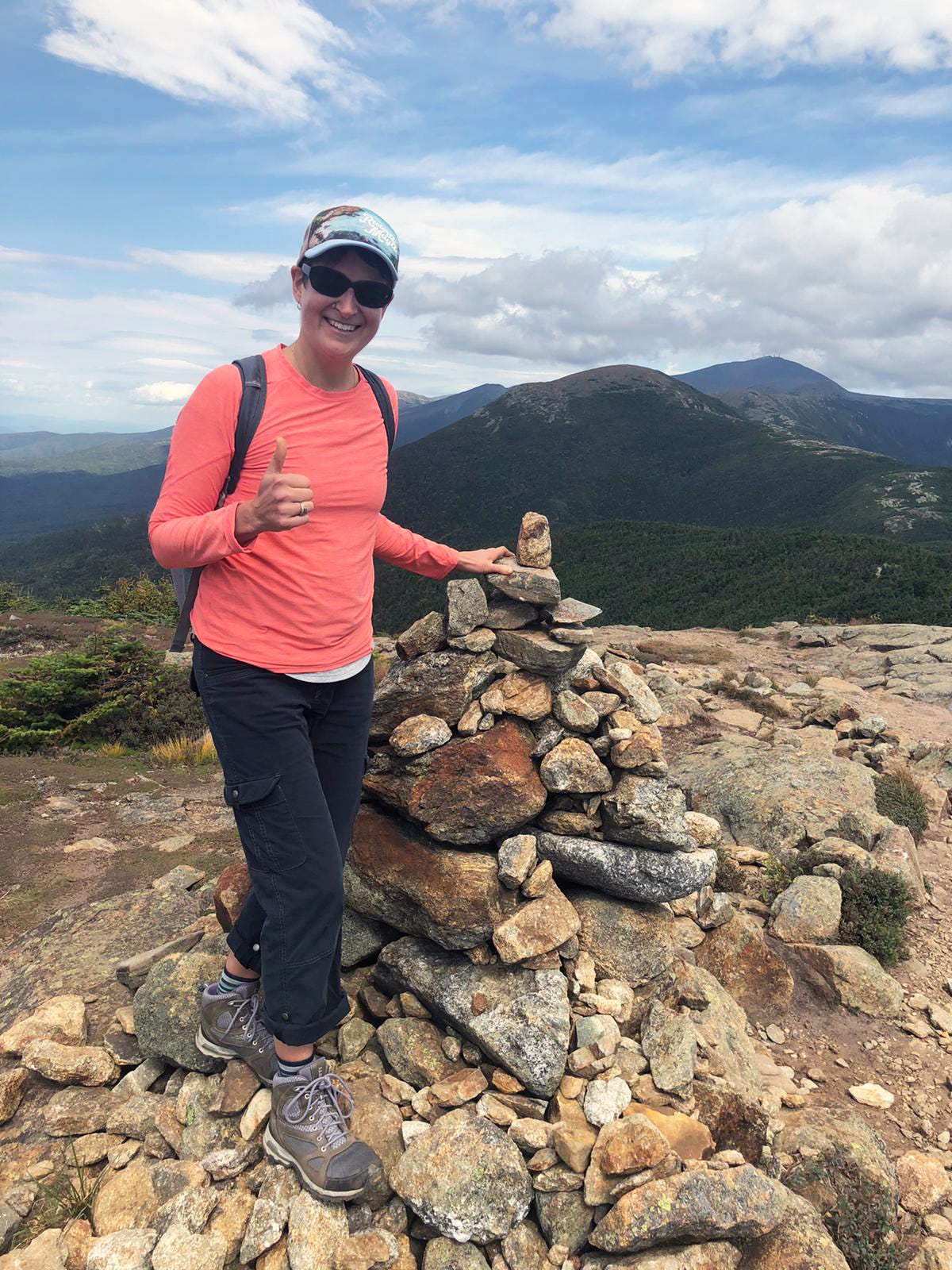 While we rested at the summit, I looked over at Mt. Eisenhower (just behind me) and thought we should try hiking there, too. So, on we went, but once we started heading that way, I felt as if the mountain were getting farther away. Either that or I was getting tired! We continued to trek above the tree line until finally the mountain was just above us with ravens soaring overhead. We climbed upward to the 4780' summit. It was very cold with 30mph winds, but it felt exhilarating. I was so proud we made it there, and just before 3pm. With plenty of time to make it back down before dark. It was an amazing experience!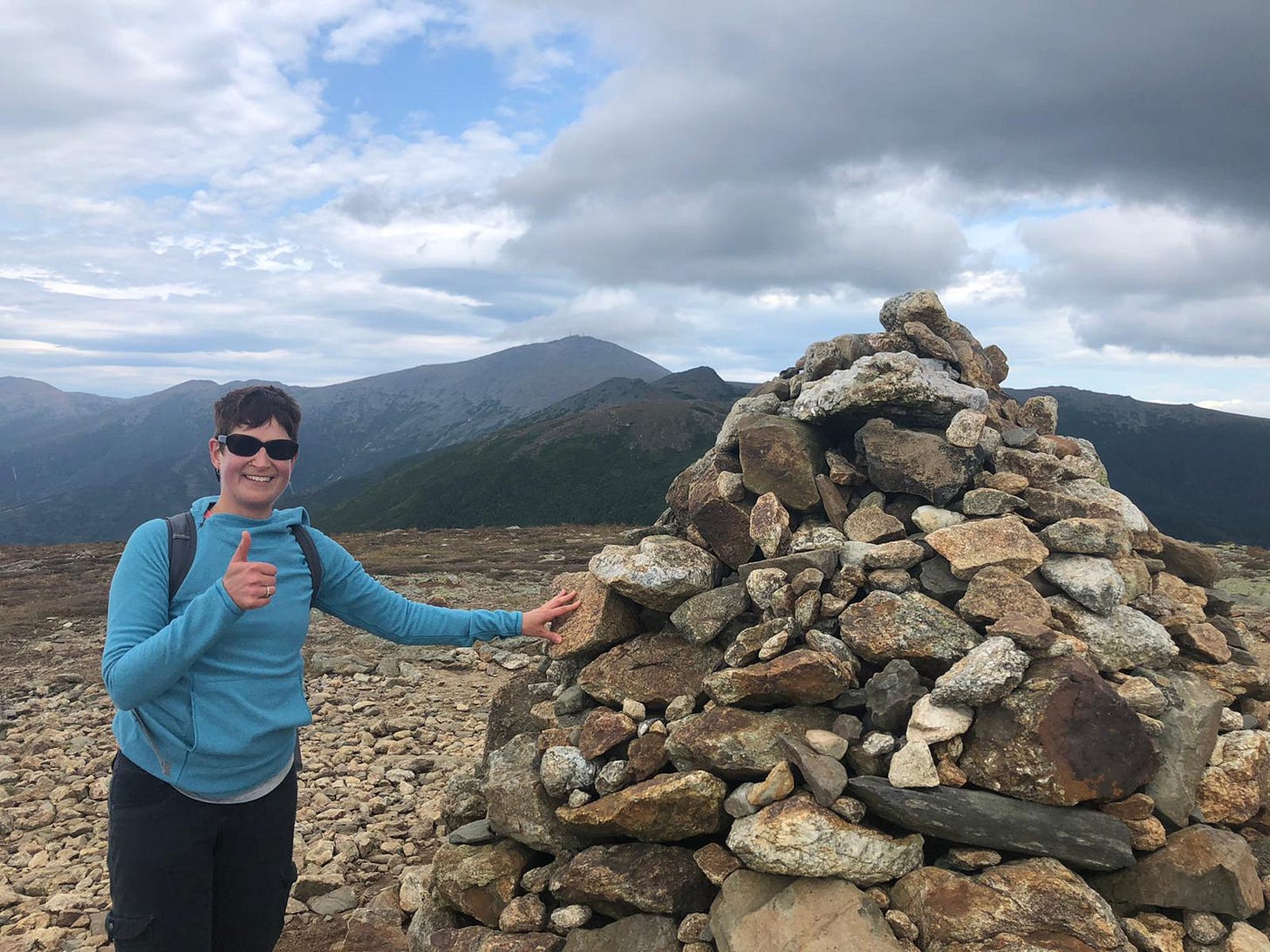 While I was away, I received the Spanish translation for my Papillon bead embroidery pattern. This version is now available for purchase on Gumroad and Etsy. And, recently, I received a request for a Maltese beading kit. So, without ordering more seed beads, I managed to put together a few.. Now there are just two Maltese bead embroidery kits left in my Etsy shop, for anyone who may be interested.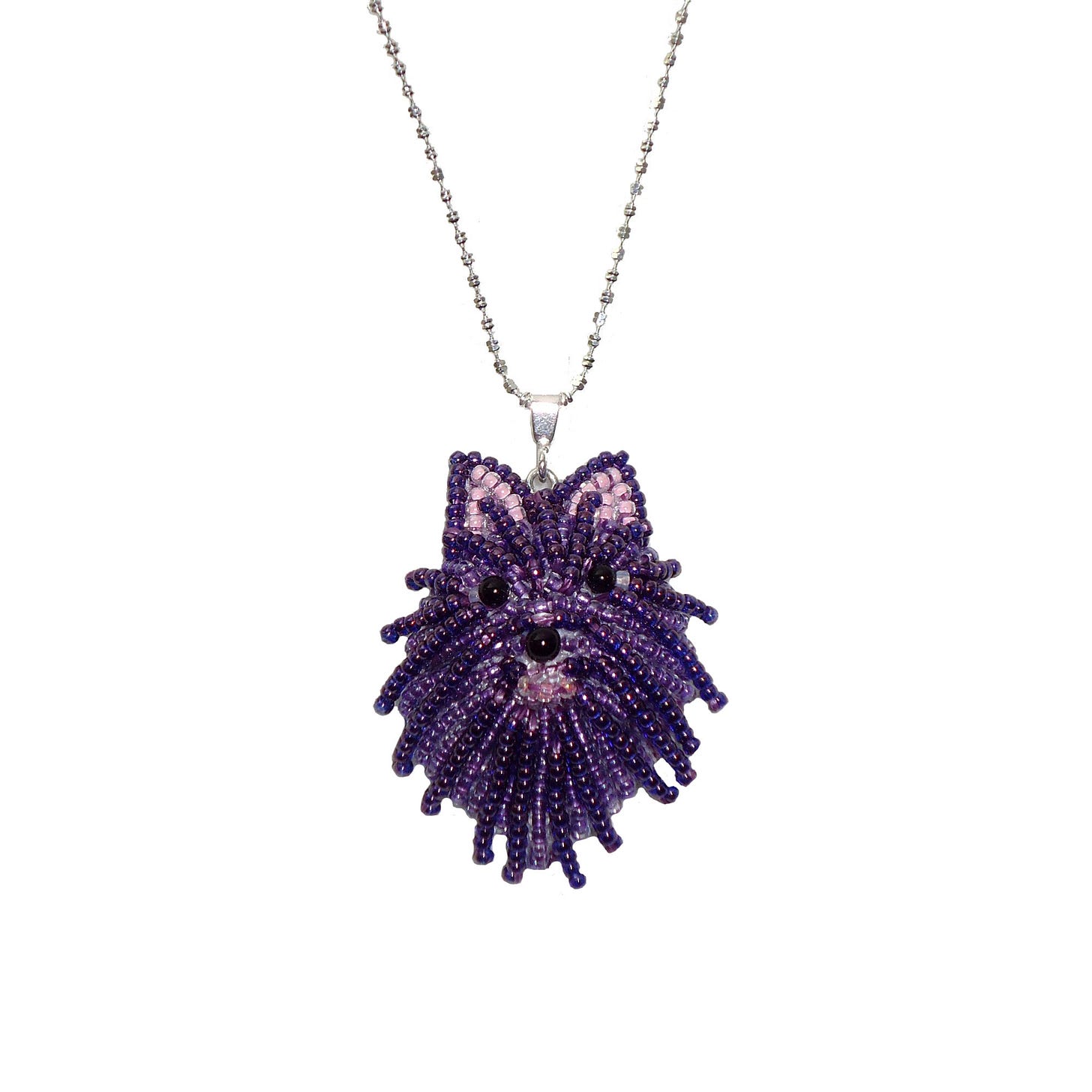 I have also just listed a new Purple Pomeranian tiny pendant on Etsy! I love experimenting with different colors, and am thinking about making a Purple Pomeranian pin, as well. Let me know what you think! Also, I am excited to announce that I have (finally) listed The Lone Beader on Google My Business. So, if you have purchased from me in that past and were happy with your shopping experience, please feel free to leave me a Google review! It would mean the world to me! :)
Well, that's the news for now. Back to beading!
♥ Diana